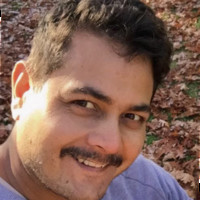 Amogh Joshi, SPCT Candidate, Enterprise Agile Coach , SAFe Coach
Amogh Joshi is a senior agile consultant executing enterprise agile and digital transformation programs for clients in retail, airlines, insurance and banking sectors.
He is a certified Scrum@Scale trainer, trained and mentored by Dr. Jeff Sutherland the co-creator of Scrum and creator of Scrum@Scale. He is also a SAFe program consultant and an authorized IC Agile trainer.
In his training, he uses storytelling and training from the back of the room which makes the two-day course as workshop benefiting the attendees from his experience of leading many enterprise agile transformation programs from inception to execution.
He has trained more than 1000 people on SAFe, Scrum Master, Product Owner, Scrum@Scale and Agile Fundamentals in Singapore, India, United Kingdom, and the US.
His understanding of other scaling frameworks like SAFe, Nexus, LeSS, DA, and Spotify help the participants to have a comparison between them and inspect the most suitable framework for their organizations needs.