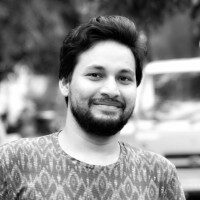 Naveen Tiwari (SPC5, SA, SP)
Naveen is a Certified Scaled Agile Program Consultant (SPC 5.1), Certified Scaled Agilist (SA) &
SAFe® 5 Practitioner (SP) with experience in IT. Naveen has been involved in scaling Agile
working Environments since 2016.
"I consider myself responsible, creative, with driven initiative; I accept with pleasure the
challenges assigned to me, good interpersonal relationships, ability to work under high pressure
to solve problems efficiently and achieve the goals set by the company and my workgroup."
Naveen loves traveling, movies, music and photography!