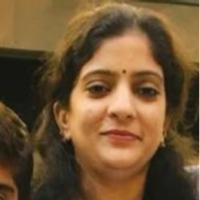 Suchitra Sharma, Agile Coach and Trainer
Suchitra Sharma, Agile Coach and Trainer
Highly skilled and accomplished Agile Coach and Trainer who specializes in transforming
individuals, teams, and corporations into true Agile organizations by building the required mindset
and behaviors that are the key to Agile success. I believe that the purpose of Agile is to provide a
measurable Business Advantage and anything short of this should not be accepted.
I have a good understanding of coaching requirements and a versatile exposure to the needs of
coaching in different environments. As a coach, I believe that no two requirements are similar even
though they may appear very similar on the surface. I have worked in a variety of environments and
while I leverage my past experience it's very rewarding to train people and see them utilize the new
skills. I like to encourage everyone who has had coaching from me to feel free to ask anything.
I have 6+ years of experience in project management and implementing Agile best practices,
coaching multiple teams at the enterprise level. Helped clients to shape their Agile strategy and
implementation managed stakeholders and provide training and consultation for implementing
Scaled Agile Framework SAFe®. Currently, I'm am a SAFe Consultant/Agile Coach/SM .